THE STATE ENDOWED WITH € 377 M
Responsible Author: Jedi Foster P/O Rahma Sophia Rachdi | Paris, Washington DC, 08/28/2020, 19:06 Time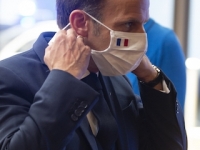 USPA NEWS -
The President of the French Republic, Emmanuel Macron in the presence of Bruno Le Maire, Minister of the Economy, Finance and Recovery, and Roselyne Bachelot, Minister of Culture, met on Thursday August 27 with professionals from the sector press members of the General Information Press Alliance. The press sector has been particularly weakened in recent months. In addition to the health crisis, there has been that of the distribution of printed press sold individually. Emergency measures have been put in place to guarantee the continuity of press distribution and support the most impacted players (newsagents, overseas titles, publishers). Included in an amending finance law (passed on July 30, 2020), they represent € 106 million and are in addition to measures across the economy as a whole to which the players in the sector have also had recourse.
Nissan Salim Raaft
Responsible Author: zayad Alshaikhli | Iraq, 08/22/2020, 18:43 Time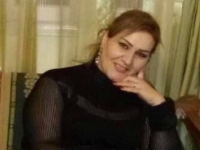 USPA NEWS -
Translated by Hiba Jurdi
No one told him that life was founded to recreate love stories only.
and just before aging covers all the memories that it owns.
.... My case is about an old secret surrounded by curiosity, I always like to remember it when I feel that my soul is delighted as if Iam renewing myself in my forties copy and organize my signs to be so close to each other.
My beginnings ...oh yes.... those awesome, messy, extraordinary self-battles ...
Frankly speaking, it is impossible for anyone to enter them and exit with an end!!!! For they look craved with a knitting hook done by mothers.
All the former stored memory with its aura looked like the Nigerian coffee around my eyes to hold the fugued question in a mute mouth ...
Back then, my image turned to be like a precious beard imprisoned by the sounds of my beloved ones...
| | |
| --- | --- |
| | Daren Frankish |
| | RAHMA-SOPHIA RACHDI |
| | Ruby BIRD |
| | Yasmina BEDDOU |
| | Aurangzeb Akbar |